Drive business forward by partnering with us
We're proud to partner with top-notch companies to deliver services we can be proud of.
Partnerships are at the core of Quinite Technologies' success. We believe in the power of collaboration to drive innovation and deliver exceptional value to our clients. Through strategic partnerships with industry leaders, technology innovators, and domain experts, we leverage collective expertise, resources, and networks to create transformative solutions. Together, we pave the way for groundbreaking advancements, enabling our clients to stay ahead in a rapidly evolving digital landscape. Join us in forging powerful partnerships that fuel growth and drive success.
Why our credentials are important?
At Quinite Technologies, we understand the significance of credentials when it comes to building successful partnerships. Our credentials serve as a testament to our expertise, capabilities, and track record of delivering exceptional results.
As a leading System Integrator (SI), Managed Service Provider (MSP), and Original Equipment Manufacturer (OEM), Quinite Technologies thrives on strategic partnerships. We collaborate with like-minded industry leaders, Independent Software Vendors (ISVs), and channel partners to deliver cutting-edge solutions. Our extensive network enables us to provide seamless integration, advanced technologies, and comprehensive managed services. With a customer-centric approach, our strategic partnerships drive innovation, enhance operational efficiency, and unlock new growth opportunities. Trust Quinite Technologies to be your trusted partner, empowering your business to thrive in the digital era through our robust ecosystem of collaborations and alliances.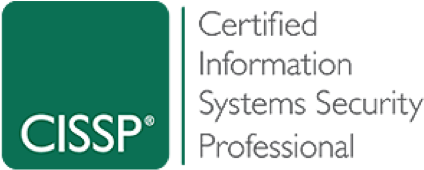 Certified Information Systems Security Professional (CISSP)
This certification is proof of being able to design, implement, and manage a best-in-class cybersecurity program.
In the USA, this certification is comparable to a Master's level qualification. That's how serious it is, and why we're so proud that multiple members of our team have earned it.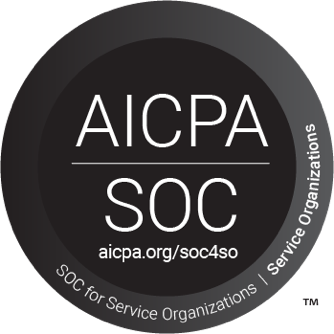 We're one of the few MSPs to hold this certification. We're proud to be part of an elite group that takes cybersecurity seriously and has the evidence to back up our commitment. SOC 2 is an examination of our strict information security policies and procedures encompassing the security, availability, processing, integrity, and confidentiality of customer data. Type 2 is a longer examination that looks at how we actually implement our procedures.

Founded in 1975, Microsoft is the worldwide leader in software, services, devices and solutions that help people and businesses realize their full potential. Microsoft enables digital transformation for the era of an intelligent cloud and an intelligent edge.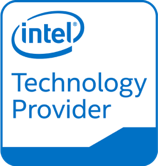 You may know us for our processors. But we do so much more. Intel invents at the boundaries of technology to make amazing experiences possible for business and society, and for every person on Earth.
Harnessing the capability of the cloud, the ubiquity of the Internet of Things, the latest advances in memory and programmable solutions, and the promise of always-on 5G connectivity, Intel is disrupting industries and solving global challenges. Leading on policy, diversity, inclusion, education and sustainability, we create value for our stockholders, customers, and society.
How we work with our partners?
At Quinite Technologies, we foster strong partnerships that fuel mutual growth and success. By collaborating closely with our partners, we leverage their expertise and resources to deliver innovative solutions.
Our collaborative approach ensures seamless integration, effective communication, and shared goals. Together, we navigate complex challenges, capitalize on opportunities, and drive sustainable results. Trust, transparency, and a shared vision define how we work with our partners, forging lasting relationships that create a powerful impact in the digital realm.